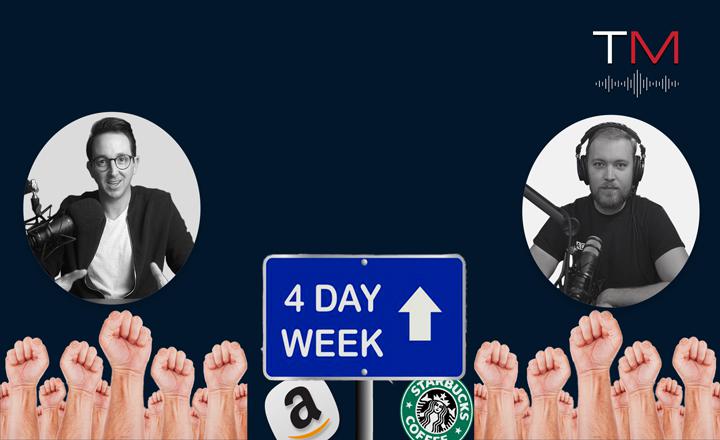 Episode 10:
Labor Unions And The Coming Crisis | Truth Matters
1h 14m
The labor movement and their fight for workers' rights is generally seen as a good thing. Trade unions are responsible for establishing fairer treatment of workers since the Industrial Revolution. But could the unions be hijacked to further an evil agenda? What role will labor unions play in setting up the New World Order? Could trade unions be used as a tool to bring in the persecuting antichrist system in the last days?

 
This episode looks at the history of labor unions and the labor movement and how they've been manipulated in the past. Find out who's using labor unions today and for what purpose.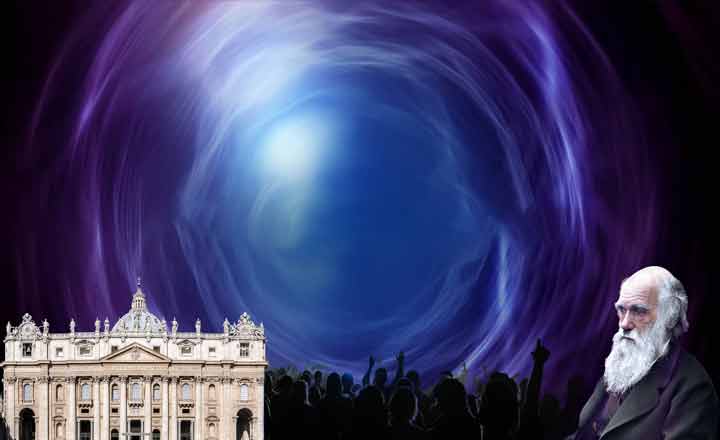 Episode 3:
Why Messing With God's Law is an Attack on the Character of God
1h 33m
Twisting the Ten Commandments
What relationship exists between God's law and the character of God? Can anyone change God's laws? One of the Antichrist's identifying features is that it will change times and laws. Has the Antichrist done this? Has a new authority taken the place of God?

Are the human rights God-given, as the Pope has said? Are they based on God's laws, or on something else? If they're not based on God's laws, whose laws are they? What god is the authority behind them? Who is behind the morality that's being legislated all over the world today? This is the issue facing humanity today: Who has authority over my moral choices? Is it the God of heaven? Or another god?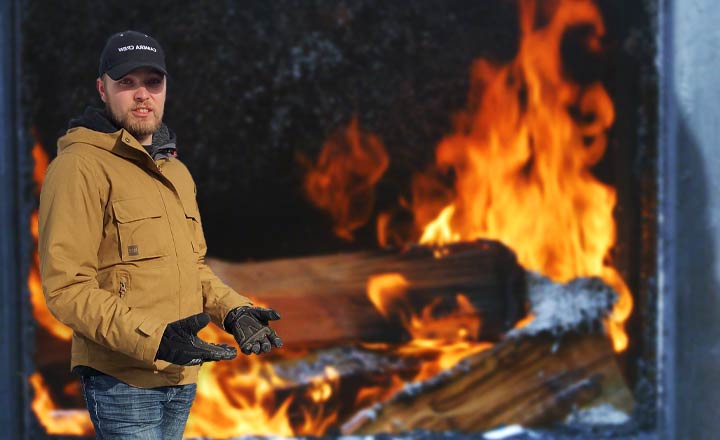 Episode 1:
How Does An Outdoor Wood Furnace Work?
Outdoor Wood Boilers
What does an outdoor wood furnace look like and how does it work? How much living space can an outdoor wood furnace boiler system heat? How much wood do you need to heat your place over the winter? In this episode, Mackenzie Drebit discusses using an outdoor wood furnace boiler heating system as he starts the morning fires in the two large boilers that heat the buildings at Amazing Discoveries. See the inside of the boiler chamber and the wood storage building. Watch a wood-splitting demonstration, see how to build a fire, and even find out what the color of chimney smoke can tell you about the quality of the fire.
Why Watch AmazingDiscoveries TV?
Amazing Discoveries exists to expose deceptions and affirm the truth. Life is complicated enough and with so many voices competing for attention, it's hard to know where to find honest truth. At Amazing Discoveries, we know truth lies only with its Source, Jesus Christ, who reveals the truth through His Holy Word, the Bible.

We affirm Bible truths – truths that have been forgotten, distorted or trodden upon. We expose the enemy's lies and get to the root of deceptions that put people's eternal lives at risk. We use Scripture to teach, exhort, and encourage. With the Bible as our resource, we tackle tough challenges and answer hard questions.

Find answers to your questions about life, Christianity and philosophy, the Bible and current events, prophecy, faith and science, Biblical health, country living, and more. Increase your knowledge and improve your understanding. Browse hundreds of in-depth Bible study video series on AmazingDiscoveries TV. In addition to online Bible study video series, you'll also find practical how-to videos, inspirational sermons, and stirring testimonies from everyday people.
Access Free Online Bible Study Tools
Dig deep into God's Word and find out what the Bible really teaches on topics that matter to you. Look into the future through a study of Bible prophecy. See how to let Scripture interpret itself. Find clarification on perplexing texts. Discover the keys to understanding puzzling passages. Get to know the Author of the Bible by studying His Word with Bible-grounded speakers like Walter Veith, Barbara O'Neill, and Pavel Goia, in our Bible study video series. Want to discover the truth in the Bible yourself and gain the confidence to share it with others? Our online Bible study tools are here to help!

How-To Videos
Want to try something different? Learn something new? We've got presenters who are hands-on kind of people who love to share what they've learned about natural health, cooking, and country living. Browse our video lineup and see how it's done!

Sermon Videos
Hear your favorite speakers and discover new favorites. Be challenged to live your best Christian life. Be strengthened to fight the good fight of faith. Discover God's plan for the world and for you. Find hope in God's Word.

Testimonies
Want to hear faith-building, inspirational stories from real people? Hear how God has been involved in the lives of others. Listen as they share what Jesus did in their lives and what salvation means to them. Catch a glimpse of God's purpose for your life and the relationship He wants to enjoy with you.