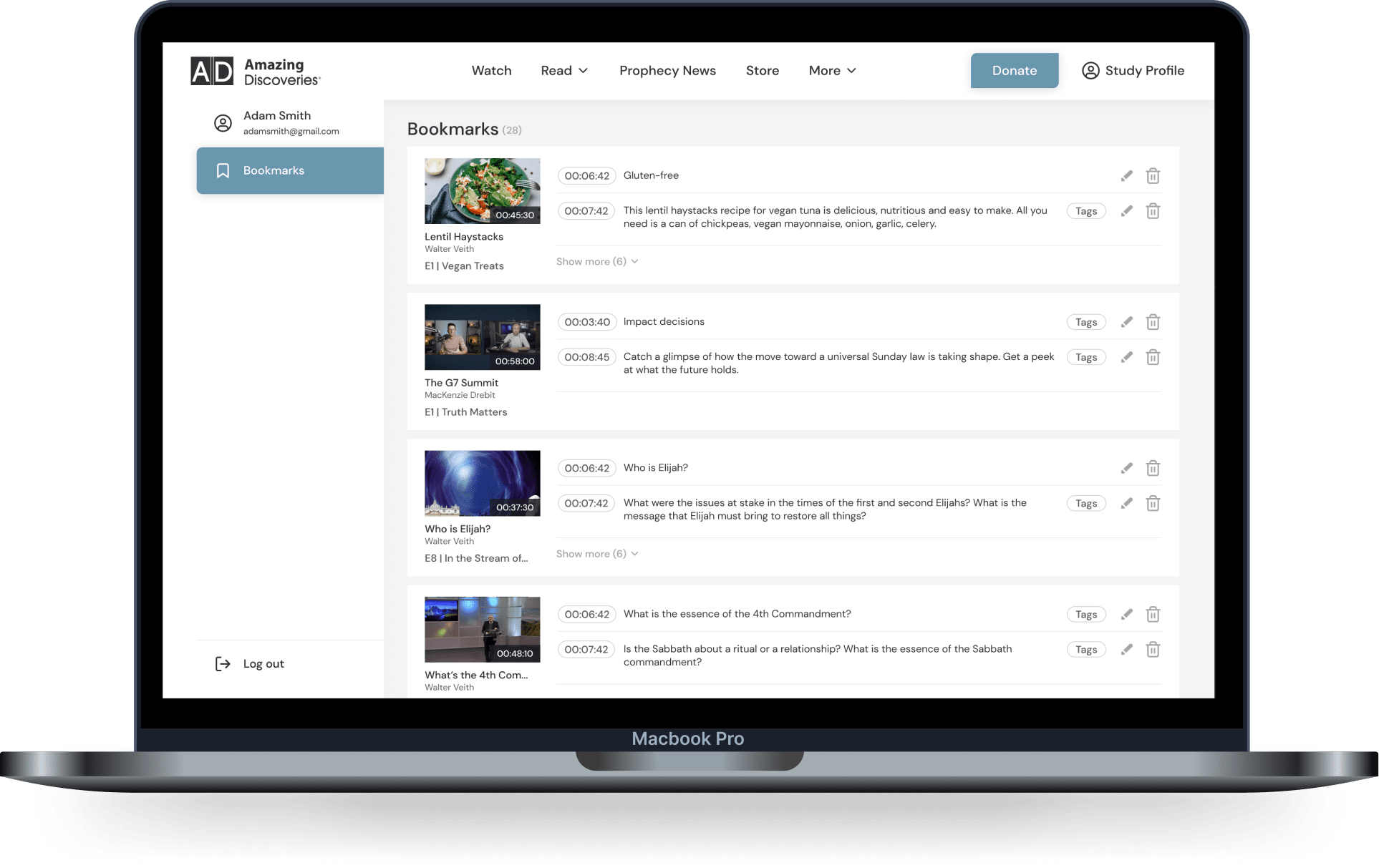 Our First Study Tool is Launched!
Check out our new BOOKMARKING tool!
Our very first study tool has been added to our website - you now can create multiple bookmarks within videos to mark specific thoughts and key points in your study!

Create an account on our new dashboard and start using our bookmark tool today!